SynPlan received funding from BOWI/H2020 to better healthcare workforce planning with AI
27.01.2022
In 2021, SynPlan was one of the winners of BOWI (which stands for Boosting Widening Digital Innovation), received funding from the EU's Horizon 2020 (H2020) and entered a 10-month long BOWI Support Program which includes both technical and business-related support and access to training sessions offered by the BOWI network partners.
Thanks to the BOWI and its Digital Innovation hubs network, SynPlan had a chance to work with many partners across Europe, NTNU (Norway), and RWTH Aachen University (Germany). Special thanks to Magnus Själander, Rainer Leupers, and Maurits Butter for collaborating and supporting SynPlan during this project.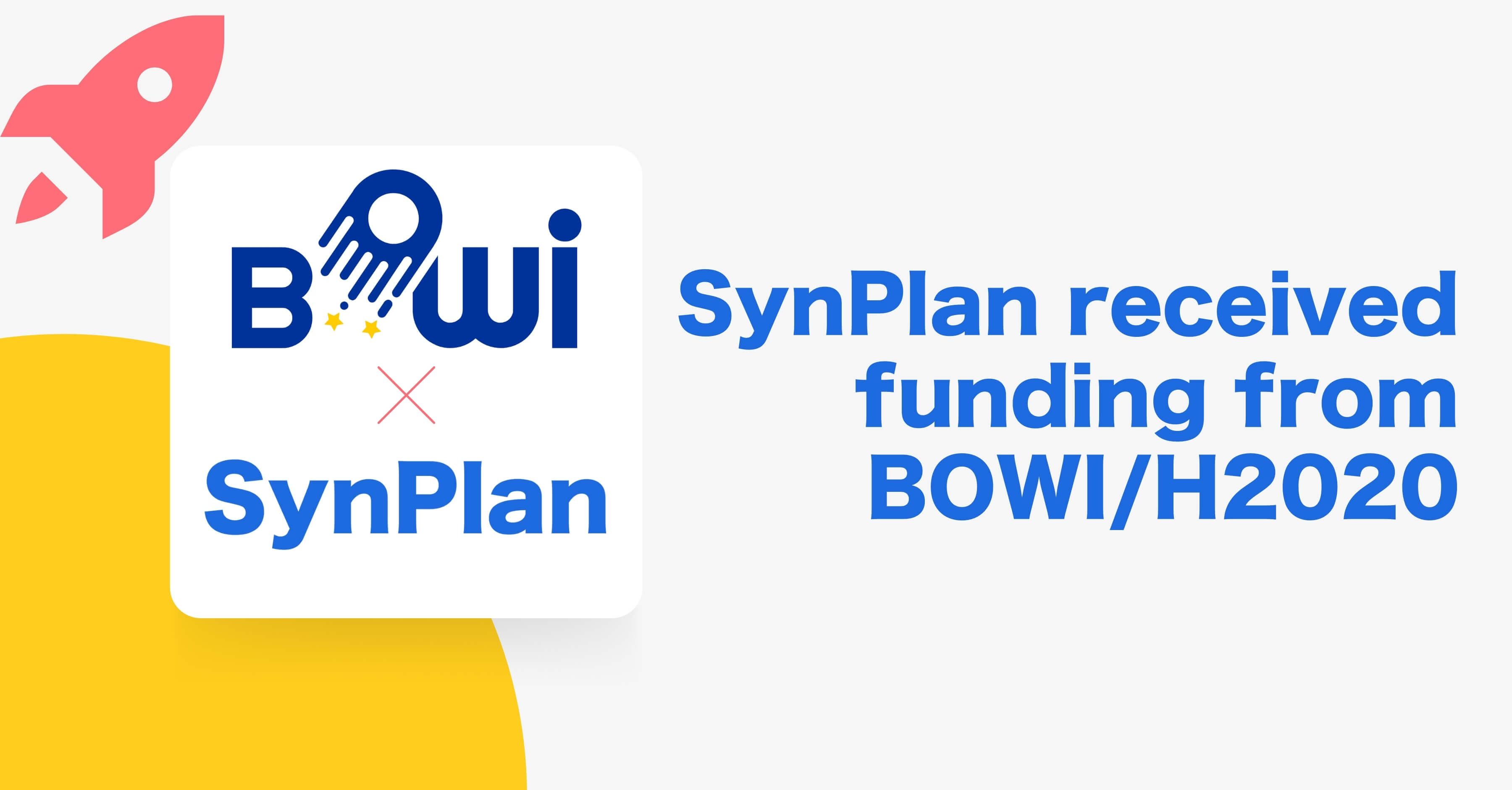 SynPlan experimented with AI to solve the strain of the healthcare system
The idea of SynPlan stems from the ongoing challenges in the healthcare sector, not only in Norway but also across Europe. For example, 80,000+ healthcare workers were absent each day in England. 50% of the municipalities have significant difficulties with access to health personnel, especially doctors and nurses. These numbers show a real challenging situation for healthcare managers on how to adapt their workforce to the growing uncertain demand, especially during this Covid pandemic. SynPlan's research has shown that managers spend more than 70% of their time on workforce planning which is usually done by rough estimates or repeating past practices, which turn out to be inefficient. Uncertainty of sick leaves in planning often leads to over-budget spending problems. In 2018, it is reported that NOK 1 billion was spent on temporary staff in Norway.
At its core, SynPlan uses advanced Artificial Intelligence technology to analyse large amounts of data to predict in advance the demand of healthcare as well as the absence of core employees. The data can be collected from a variety of sources, from internal (payroll, accounting,..) to external (weather,…) systems.
By using SynPlan, healthcare leaders can focus their time and energy on patient care rather than planning, thus improving both the well-being of patients and employees while keeping their budgets under control.
The very first win with Trondheim municipality
After 10 months of the experiment, working closely with Trondheim municipality, SynPlan delivered many promising results
50%

time-saving

in planning tasks, which means healthcare managers could spend more time for their patients

5% increase in the number of full-time employees, which equals less uncertainty for the planners doing workforce planning.

Last but not least, the municipality saved 6.7% of

its budget, which is a not small number given Trondheim's budget is NOK 5 billion (~ Euro 500 million).
These are the words from Trondheim Municipality's CFO, Lars Dyrdahl, about SynPlan: "With better planning of sick-leave absence, we will be able to reduce overtime costs and extra-hiring costs. We believe that using SynPlan in workforce planning can lead to more sustainable plans and better usage of resources"
As a result, Trondheim decided to have a long-term contract with SynPlan. The municipality already rolled out the system to all 200 health units with more than 5,000 health professionals
Now & Future: Commercialise SynPlan
On the one hand, SynPlan is exploring opportunities with other municipalities and private hospitals in the local market, Norway. The company is currently working with Norway Health Tech, which is a technology cluster facilitating the growth of new and innovative healthcare solutions. This collaboration will bring them more connections to potential customers and a better understanding of their problems in healthcare workforce planning.
On the other hand, as the project results demonstrated the great international market potential for SynPlan, in which SynPlan's team aims to expand to the international market as fast as they can, with the belief to solve the problem of unpredictable sick-leave planning as well as staff shortage happening across Europe during and after the Covid pandemic.
About the Company
SynPlan, VNNOR AS, is an AI-powered solution to optimise healthcare workforce planning.. The company's mission is to empower healthcare organisations with smarter and more efficient tools in their workforce planning process.
The BOWI project has received funding from the European Union's Horizon 2020 (H2020) research and innovation program under grant agreement no 873155. BOWI aims to build a digital innovation hub network based on experience and practice sharing. A network that will support companies in turning their most innovative projects to life, aid investors in discovering the leaders of the digital revolution and help development agencies understand the needs of industry.